I had a wonderful weekend this weekend, and I'm going to probably do another post later today to share it with you. But for now, I have to do my June goal recap and set my July goals!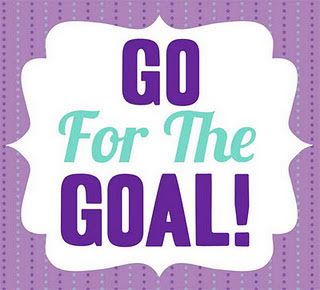 Meghan and Lori and I have done it monthly, but if you've never done it before, start now! We'd love to see your July goals or a recap of your June goals, or really whatever you'd like to make of it. I've found that I hold myself a lot more accountable when I put these out there.
Follow up for June...
1.
Save $600. Really.
I didn't do this...I saved $200. I
didn't originally plan on renewing my Junior League membership, but I decided to go with it; that ended up costing me $225. Plus, I did do quite a bit of shopping for my honeymoon. The only reason I wasn't majorly in the red was because I tutored a lot and worked some extra summer school stuff.
2.
Find a rehearsal dinner dress.
Check!
3.
Get down to 143 in weight (Note to self: I weighed 148 this morning)
.
144.5 was the lowest that I got...so technically a fail, but I'm still happy.
4.
Workout 5 days per week every single week
. Fail. I did this one of the weeks. The other three weeks I worked out four times. I kind of lost some momentum this month.
5.
Take over 100 pictures in Chicago
. Success! And you saw a bunch of them!
6.
Blog every weekday
. I'm not going to call this a fail. I'll call it a half success. I started blogging every weekday about halfway through the month. I plan to continue through this month too...
7.
Have one giveaway
. I've got one in the works!! It'll start this week!
8.
Create a music list for the wedding
. Massive fail. I still haven't done that. We don't talk to the DJ until the week before, so I've been procrastinating.
What are some wedding songs you would suggest adding to the play list, and what are some songs you would suggest having on the do not play list?
Now for my July goals:
1. Get married, and take in everything about the day.
2. Don't stress out in the final days to come.
3. Let people help me.
4. Keep working out at least 4-5 times a week until the wedding.
5. Take countless pictures in Hawaii (we're going to Kauai) and don't be afraid to ask people to take pictures of us together.
6. No shopping for clothes, shoes, or jewelry (unless I find a gaping hole in the honeymoon packing list...but I really don't think that's going to be a problem).
What are your goals for July? How was your June?
Linkup with us!
Like my page on Facebook
Follow on pinterest
Follow on twitter